Dr. Houssam Toutanji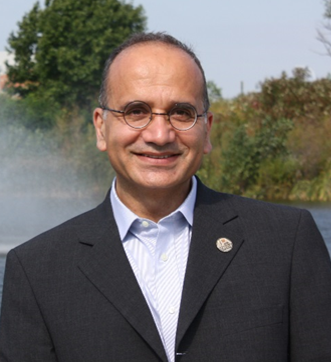 Keynote Title: Advanced Fiber Reinforced Polymer (FRP) Composites For Sustainable Concrete Infrastructure
Dr. Houssam Toutanji is dean of the College of Engineering and Applied Sciences and professor of Civil and Construction Engineering at Western Michigan University. His research interests include: advanced fiber reinforced polymer composites, Loner concrete construction, water extraction from regolith soil, fiber-reinforced cementitious composites, high strength concrete, nondestructive testing, smart materials and smart structures. He is the author/co-author over 75 refereed archival papers in scientific journals, author and contributor to monographs, over 110 papers in conference proceedings, in addition to other papers, chapters in books, technical reports, and holder of 1 patent. . He has served as principal or co-principal investigator on research projects funded by NSF, DOD, NOAA, NASA, Army Corps of Engineers, ALDOT, and UTCA.
Dr. Toutanji received the UAH Foundation Award for Distinguished Teaching and UAH Foundation Award for Research and Creative Achievement. He a visiting professor at the University of Gent, Department of Structural Engineering (Gent-Belgium). He is also a Research Visiting Scholar at Cergy-Pontoise University's Civil Engineering Department. Dr. Toutanji is a recipient of the National Science Foundation's CAREER award. He also received the NSF-EPSCoR Scholarly Productivity Award, for two years in a row, for research performance, intrinsic merit of research work, and for potential in research. He was selected by the National Science Foundation 14 times to be part of U.S. delegations participating in international conferences and workshops on FRP composites for repair and bridge design. He served as the Associate Director of the University Transportation Center for Alabama (UTCA) for six years. He served an Associate Editor of a number of Journals. He is a Fellow of American Society of Civil Engineers.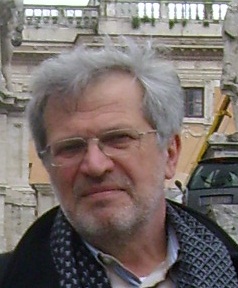 Keynote Title: E-learning at Work
After graduating from the Faculty of Cybernetics at Kyiv National Taras Shevchenko University with a degree in mathematics, he defended his doctor thesis in Computer Science at the V.M. Glushkov Institute of Cybernetics of the National Academy of Sciences of Ukraine. For a series of works in the field of artificial intelligence was awarded a Nikolai Ostrovsky prize. Since 1982 lectured computer programming at Kyiv National Taras Shevchenko University. Since 1999 the founder and head of the chair of Multimedia Systems at the National University "Kyiv-Mohyla Academy." Initiator and leader of a number of European projects within TEMPUS and DAAD programs. The author of electronic multimedia courses on image processing, multimedia, object-oriented programming. He owns more than 100 scientific and methodical works, including a textbook awarded with the Petro Mohyla prize.