PRAGUE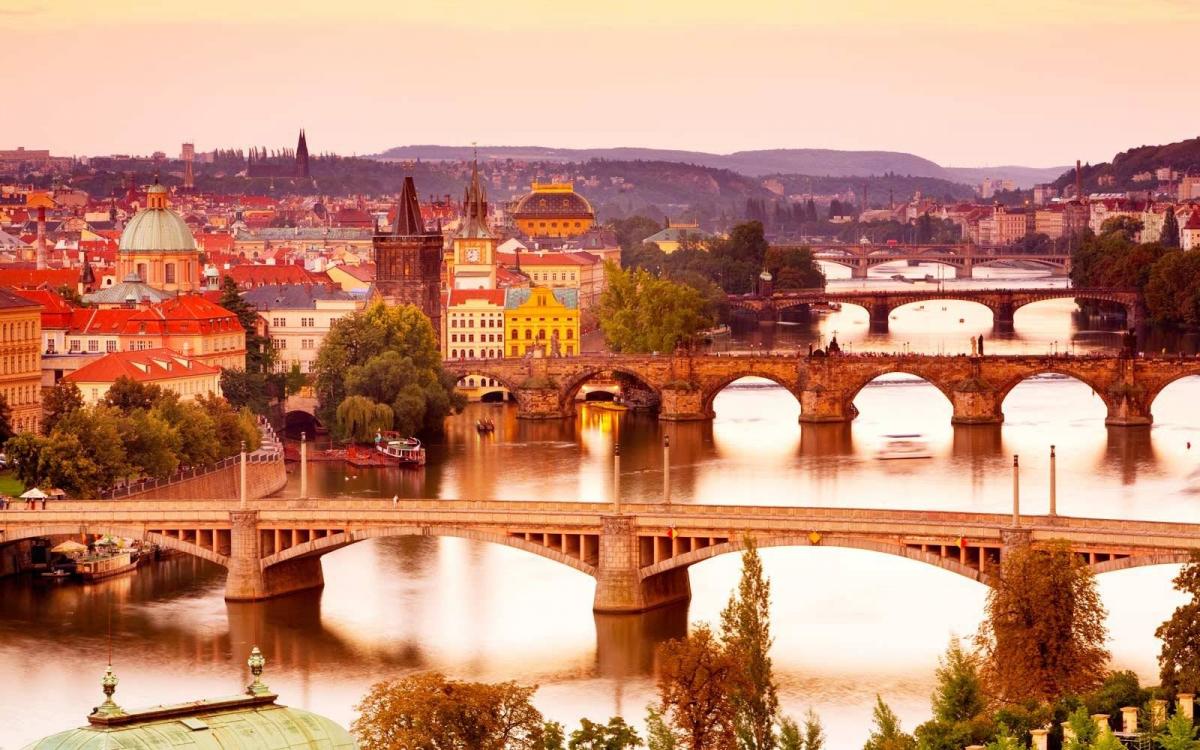 Prague is the capital and largest city in the Czech Republic, the 14th largest city in the European Union and the historical capital of Bohemia. Situated in the north-west of the country on the Vltava river, the city is home to about 1.3 million people, while its metropolitan area is estimated to have a population of 2.6 million. The city has a temperate climate, with warm summers and chilly winters.
Prague has been a political, cultural and economic centre of central Europe complete with a rich history. Founded during the Romanesque and flourishing by the Gothic, Renaissance and Baroque eras, Prague was the capital of the kingdom of Bohemia and the main residence of several Holy Roman Emperors, most notably of Charles IV (r. 1346–1378). It was an important city to the Habsburg Monarchy and its Austro-Hungarian Empire. The city played major roles in the Bohemian and Protestant Reformation, the Thirty Years' War and in 20th-century history as the capital of Czechoslovakia, during both World Wars and the post-war Communist era.
CONFERENCE HOTEL (TOP HOTEL PRAHA)
The TOP HOTEL Praha**** and congress centre is, in terms of the offered services, a perfectly unique hotel. It offers its guests accommodation in more than 800 rooms and suites, up to 5,000 congress seats, restaurants and bars with Czech and international cuisine, catering, wellness, Japanese garden or a vast parking lot.
The large capacity, good accessibility of the city centre and the wide offer of services make the TOP HOTEL Praha**** an ideal place for congresses, conferences and training courses as well as weddings, sporting events, parties and concerts, and of course also for individual and organized tourism.